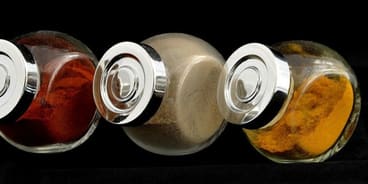 An introduction to curries and curry powders
Curry is today an international cuisine and something that evokes emotions of warm delicious tastes. Curry is, as we all know, a sauce or gravy in which vegetables, fish or meat is cooked. Spices are what gives curries its special taste and flavor. The best way to make the finest tasting curries is with the use of fresh spices and spice mixes like those offered by Swamis brand, popular among discerning customers throughout South India, the UK and the Middle East.
The home of spice powders
India is believed to be the home-country of curries and there are hundreds of varieties and specialties of curries that are enjoyed throughout the sub-continent. Curries can be simple or complex depending on the ingredients and the recipe. With a few ingredients and some fresh spices and spice mixes from Swamis brand of curry powders, one can easily make tasty curries.
The ways to make curries
Ingredients can include lentils, pulses, various vegetables, fishes, meat, paneer(tofu) and even a combination of these. The choice of making curries lightly or heavily spiced – hot with cillies, tangy with tamarind, amchur (mango powder) or kokum – depends on individual preferences.
The types and variety of curries that can be made and the new varieties of curries being created by gourmet chefs are virtually endless. Simply put, one will never tire of curries because the variety makes the joy of enjoying it with rice or breads like naan, chapati etc., even more enjoyable.
Countries and curries
Curries can have distinctive taste based on the country of its origin. These days, one can enjoy a great curry in Southeast Asia, the Indian Subcontinent, Britain and across the world. Today curries are enjoyed by people across the world as the Indian style of Cuisine is increasingly loved and preferred.
Curry powders from Swamis replace the traditional homemade curry powders that were made and prepared in homes. Nowadays brands like Swamis bring discerning food lovers the joy and convenience of enjoying the same freshness and taste with all the spices mixed in the right proportions for making the recipes.
Lots of ingredients
Curry powders are a mix of spices which include ground coriander, cumin, chilies, turmeric, pepper and more. Some of the best spice mixes can have over twenty spices mixed in the right proportions. They deliver delicate flavors and enhance the tastes of food. Spice curry powders are the best way to ensure that the curry tastes the same and evenly good every time you make it.